Find the Best Wedding Photographers in Coimbatore
Wedding photography is a unique way to document the most special day of a couple's life. It is the only chance to capture the emotions, smiles, tears, and joy that come with the once-in-a-lifetime moment. A great wedding photographer will be able to take photos that tell a story, combining frank, documentary, fashionable, and elegant shots to keep the memories of the day intact. With Athini Photos, couples can be sure that their special day will be captured in all its beauty and glory.
Our experienced photographers use the latest equipment and techniques to capture the special moments of your wedding day, giving you beautiful photos that you can cherish forever. We specialize in creating stunning portraits, documentary-style shots, and stylish photos that will make your wedding day truly unforgettable. With Athini Photos, couples can be sure that all the unique moments of their special day will be captured and beautifully immortalized.
The wedding day is a special moment in the life of any couple, and it is important to capture it in the most special and unique way. Coimbatore is an amazing city with amazing sights that can be captured in wedding photos. From the lush greenery of the Botanical Garden to the majestic beauty of the temples, Coimbatore offers an array of picturesque locations that can make your wedding photos truly unique. With its stunning landscapes and vibrant culture, Coimbatore is the perfect place to capture the most beautiful moments of your special day.
The
key
to
creating
truly
unique
wedding
photos
is
to
tell
a
story
.
Rather
than
simply
taking
posed
photos
,
our
experienced
photographers
will
capture
the
natural
moments
of
joy
,
tender
ness
and
love
that
you
share
with
your
partner
.
We
'
ll
take
time
to
get
to
know
you
and
your
story
,
and
use
our
creative
eye
to
document
your
special
day
in
a
way
that
'
s
uniquely
yours
.
We
'
ll
also
utilize
our
knowledge
of
the
local
area
to
find
the
best
spots
for
your
wedding
photos
.
We
strive
to
create
wedding
photos
that
will
not
only
look
beautiful
and
timeless
,
but
also
capture
the
emotion
and
special
moments
that
make
your
wedding
day
unique
.
Our
team
of
photographers
will
work
to
create
an
album
of
memories
that
you
'
ll
be
proud
to
look
back
on
for
years
to
come
.
Ath
ini Phot
os i
s t
he
perfect
choice
fo
r ca
pturi
ng
your
specia
l
day
in
Co
imbatore.
Our
experie
nce
d t
eam
of ph
otograph
ers
have an
eye
for
d
eta
il,
an
d w
ill work
to c
reate
a uniqu
e and b
eauti
ful
set
of weddi
ng
photos t
hat tel
l
the
stor
y of
your
spec
ial
day
. We
speci
alize i
n c
andi
d shots a
nd natu
ral
sur
rounding
s
, a
nd
wi
ll
capture
th
e mome
nts
of joy,
ten
derness an
d lov
e th
at yo
u sha
re with
your pa
rtner.
We als
o
make
use
of the l
ocal area t
o fi
nd the b
est spot
s
fo
r
you
r w
edd
ing
photos,
ensuri
ng
that you
r ph
otos
are truly
one-of-a
-ki
nd. O
ur goal
is t
o
c
rea
te t
ime
less wedd
ing ph
otos th
at you'l
l be pr
oud
to
look
b
ack on
for yea
rs to
come.
If you'
re loo
king fo
r
the
perfect wed
ding photograp
hy te
am in Co
imba
tore, lo
ok no fu
rth
er t
h
an Athi
ni P
hoto
s.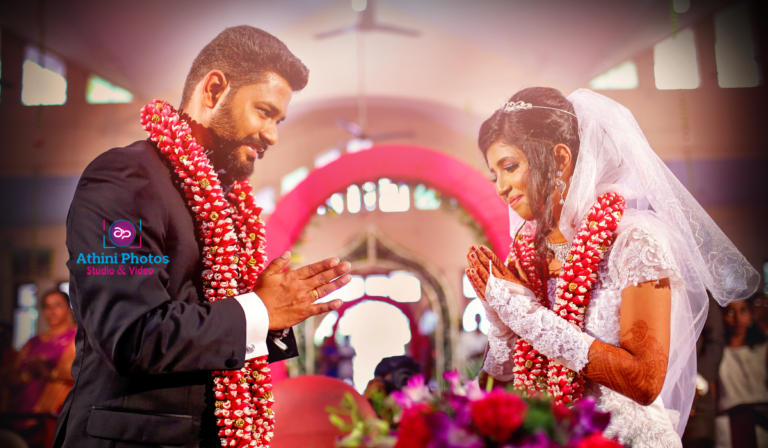 The beauty and vibrancy of a Wedding Photography Session is unparalleled. Capturing the special moments of two people in love, the photography captures the raw emotion of the celebration. From the joyous ceremony to the intimate details of the newlywed couple, each image is timeless and filled with vibrant colours and freshness.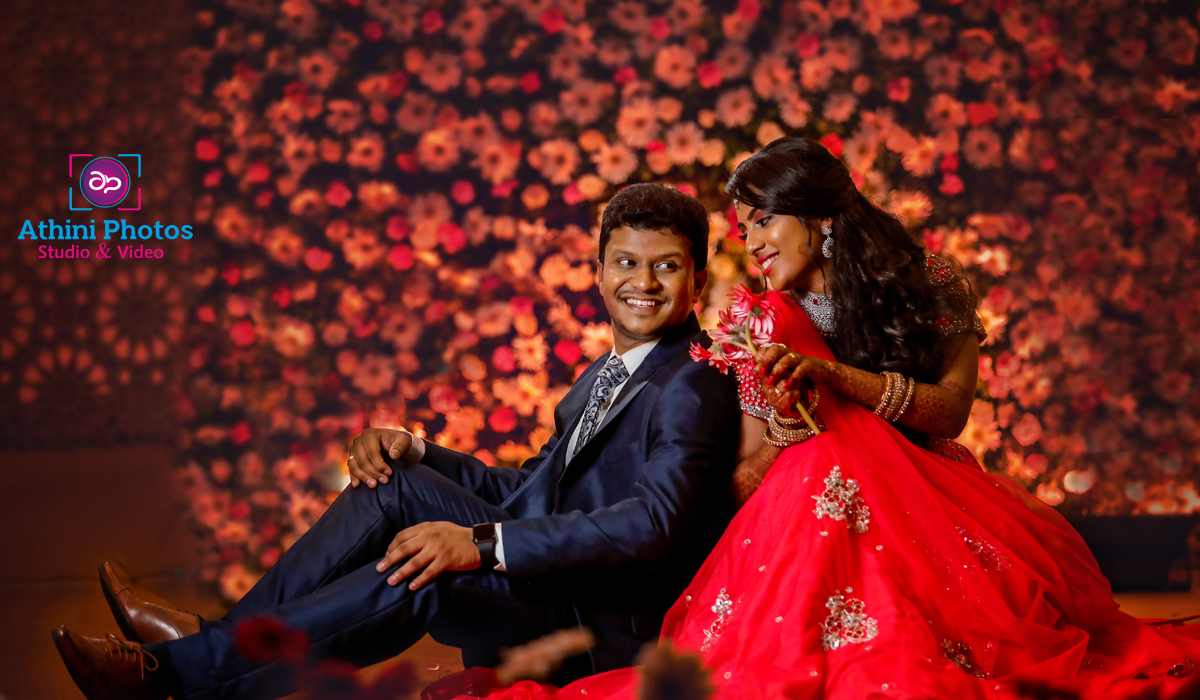 Candid Wedding Photography is an incredibly special way to capture the joy and emotion of your wedding day. It gives you a timeless, natural look that captures the true essence of your special day. With no posing or interference from the photographer, you have the opportunity to have the most honest and beautiful memories of the day. Candid wedding photography is perfect for capturing all the little moments that make your wedding day so special, like tears of joy, candid embraces and whispered words of love. Through candid photography, you can see the love, laughter, and joy that was present on your wedding day, and remember it for years to come.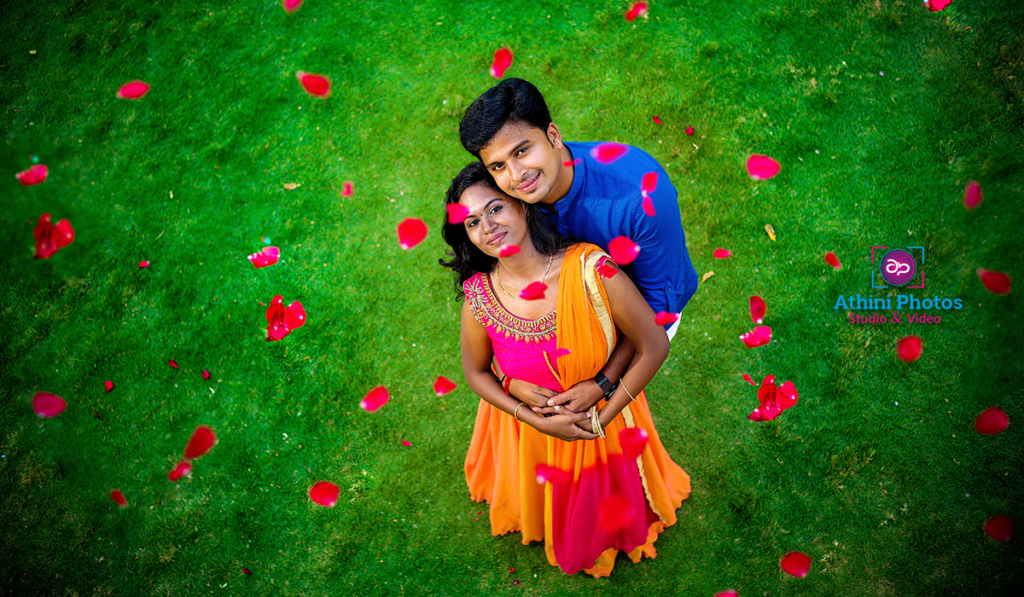 Capture the love and excitement of your upcoming wedding with an unforgettable pre–wedding, save–the–date or engagement shoot. Our experienced photographers will help you create stunning images that will be cherished for years to come. Our creative and artistic approach to your shoot will ensure you have a unique set of photos to share with your family and friends. With our attention to detail and passion for capturing beautiful moments, we will make sure your special day is captured perfectly. Let us tell your story and create beautiful memories that you can look back on for years to come.
The day after the wedding is a great time to capture some unique shots that aren't possible on the big day itself. A post–wedding or day after shoot allows couples to take a break from the chaos of the wedding and just enjoy being together. Whether you opt for a relaxed outdoor session or a more glamorous and romantic look, the day after shoot provides an opportunity to get creative and capture some truly special and beautiful photos.
Capture the beauty of expecting motherhood with a maternity photo session! These special moments will be treasured for years to come, so why not make sure they're captured in style? Our experienced photographers will work with you to create stunning, timeless images that will commemorate your amazing journey into motherhood. We'll help you find the perfect poses, styling, and lighting that will capture your beautiful growing baby bump and the emotions of this precious time. Let us help you create stunning images that will be cherished for a lifetime.
Capture the precious moments of your baby shower with professional photography! Our experienced photographers will be on hand to capture all the special moments of your special day. With a creative eye and a passion for photography, our team of professionals will ensure that you have beautiful, timeless photos to treasure forever. We will work with you to document the details of the day, including the decorations, gifts, and most importantly, the family and friends who are so excited to welcome your newest addition! From posed family shots to candid snaps of the celebrations, we will ensure that you have a beautiful record of this momentous occasion. Let us capture the joy, love, and excitement of your baby shower with our professional photography services.
Thanks for your great work.. Super Happy with the outputs... Well done
Thanks for the beautiful memories you created to us. Keep it up.
Your photography is a way of feeling and loving. Very Dedicated place I've ever seen. All the best to the team.
To check availability of dates and the different packs and options of Wedding Reports available, do not hesitate to contact, Inform that only one wedding is held per day so it is advisable to book well in advance.