Athini Photos was founded by Mahendran in 2005 and has since been offering contemporary photography services with a classic twist. We combine beautiful portraiture with dynamic story-telling to capture the special moments of weddings and other occasions.
As a Coimbatore-based wedding photographer, I have been in the industry for over 8 years. My passion for landscape and nature photography, as well as my fascination with light and seasonal changes, have influenced my creative portraiture style. I take immense pleasure in capturing the memorable moments of a couple's special day and consider it a great honour to be a part of it.
I believe in building a strong relationship of trust with my subjects, which is why I focus on producing pictures through a relaxed and personal approach. I also take extra care to plan and capture every moment to produce a complete record of the wedding. On the day, I work as unobtrusively as possible to ensure the bride and groom can enjoy their day. I am skilled at combining creative, imaginative and reportage photography styles to provide a visual commentary of the event.
I also provide pre-wedding photography services in Coimbatore and strive to create a fun and interactive environment between the couple and their wedding party. Choosing the right photographer to capture your day is essential, so I invite you to get to know me better and discuss your needs.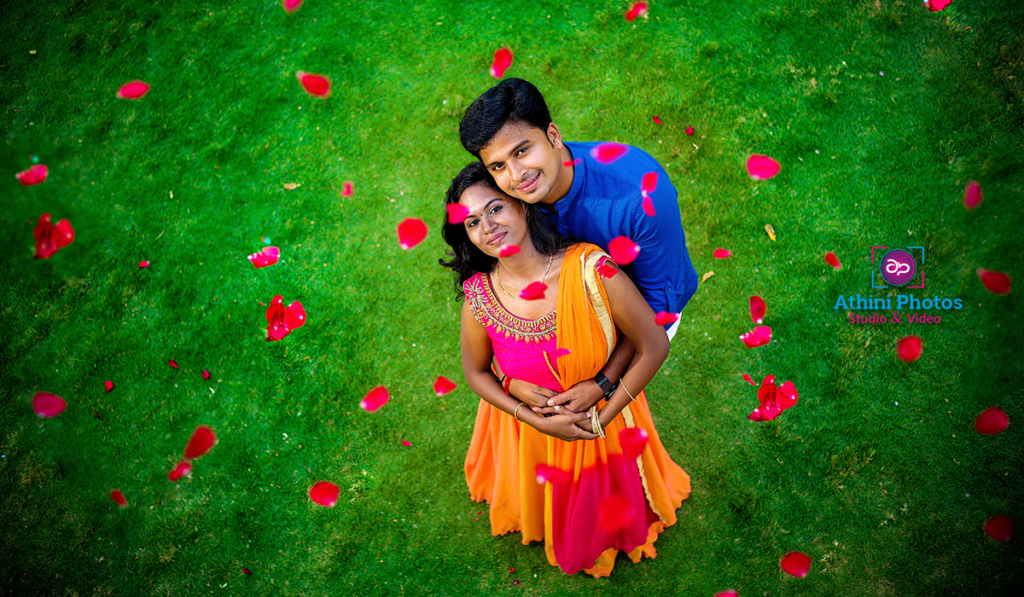 Creating beautiful wedding photographs is something that requires a strong connection between the photographer and their clients. To achieve this, I take a relaxed and personal approach, developing a rapport and trust with each couple. I meticulously plan ahead in order to capture all the special moments of the day.
On the day of the wedding, I strive to work as inconspicuously as possible so that the couple can fully enjoy their day. I have the ability to capture a range of styles, from traditional, creative, and photojournalistic.
I prefer to take group photos with minimal people, making sure that the couple and wedding party have fun and interact with each other. Wedding photography is the sole lasting reminder of your special day, and therefore it is essential to find someone who you are comfortable with and can relate to.